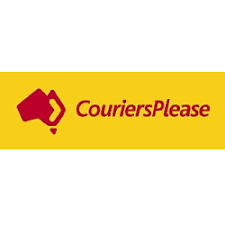 EasyPost supports rating, tracking, and label generation with Couriers Please. This carrier is an Australia based carrier that provides nationwide coverage, and is a fully owned subsidiary of Singapore Post.
To set up your Couriers Please account with EasyPost, simply create your account with the carrier, obtain your credentials, then log into your EasyPost account. You will need to obtain your Couriers Please Account Number and Password in order to add the account to EasyPost.
You will use those credentials to add a carrier account to EasyPost and begin generating labels with Couriers Please.
Supported service names for this carrier are:
DomesticPrioritySignature
DomesticPriority
DomesticOffPeakSignature
DomesticOffPeak
GoldDomesticSignature
GoldDomestic
AustralianCityExpressSignature
AustralianCityExpress
DomesticSaverSignature
DomesticSaver
RoadExpress
5KgSatchel
3KgSatchel
1KgSatchel
5KgSatchelATL
3KgSatchelATL
1KgSatchelATL
500GramSatchel
500GramSatchelATL
25KgParcel
10KgParcel
5KgParcel
3KgParcel
1KgParcel
500GramParcel
500GramParcelATL
ExpressInternationalPriority
InternationalSaver
InternationalExpressImport
ExpressInternationalPriority
InternationalExpress