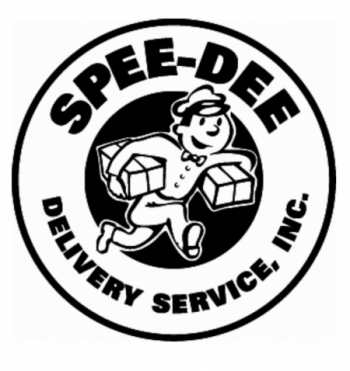 Spee-Dee provides ground delivery services in the Midwest. As a regional carrier, Spee-Dee is able to provide a next-day footprint to all of Illinois, Iowa, Minnesota, North Dakota, South Dakota, and Wisconsin, as well as select cities and ZIP Codes in Michigan, Missouri, and Nebraska.
Services
EasyPost supports rating, tracking, pickups, and label generation with Spee-Dee. We have a single service name called SpeeDeeDelivery. You will also be required to manifest (close out) daily shipments for this carrier, which is a simple process outlined below.
Rating & Surcharges
EasyPost supports Spee-Dee base rates plus surcharges. Unfortunately, EasyPost does not support loading custom rates for Spee-Dee at this time, though we hope to offer this in the future.
The rates that you receive will be the Spee-Dee base rates you see on their shipment calculator; however, EasyPost will also add the fuel surcharge and the DAS (delivery area surcharge) where applicable.
This is why you may see some variation between the Spee-Dee website rates returned (which do not include the surcharges), and the rates you see within EasyPost (which do return the surcharges). This is the expected behavior with our integration.
Tracking
Spee-Dee lives up to it's name and delivers shipments very fast. Due to this, sometimes trackers associated with Spee-Dee don't update in our system before the shipment is actually delivered! If you have any questions about Spee-Dee tracker updates, please reach out to support@easypost.com for assistance.
Manifesting
In EasyPost, we call a manifest a scanform. Manifesting (or scanforming) your shipments must be done programmatically via the API. Instructions on this process can be found in our Manifest Guide here. Additional information can be located in our Help Center here.
Pickups
We support pickups with Spee-Dee. You can read about pickups in our API documentation here, as well as in our Pickups Best Practices article here.